PROPERTIES:
TOP QUALITY MEADOW HONEY ENRICHED WITH CHOSEN MEDICINAL HERBS AND PROPOLIS, ROYAL JELLY & Q10.
THE SPECTRUM OF BIO ACTIVE INGREDIENTS HAS INCREASED THE NUTRITIONAL AND MEDICINAL PROPERTIES OF HONEY.
GRANDMOTHER ROSALIE'S HONEY WITH 20 INGREDIENTS ADDED IN 25 FORMS BECOMES A NEW HIGH-VALUE FUNCTIONAL FOOD.
USING GRANDMOTHER ROSALIE'S HONEY IN A BALANCED DIET INCREASES IMMUNITY, RESILIENCE TO INFECTIONS, REGULATES THE DIGESTIVE SYSTEM AND PROMOTES DETOXIFICATION.
MECHANISMS OF ACTION:
• SYNERGY
• COMPLEMENTARY PROPERTIES 
• BASAL METABOLISM
• GASTROINTESTINAL TRACT
• UROGENITAL SYSTEM
• RETIKULOENDOTEL SYSTEM
• ENDOCRINE   SYSTEM
ACTIONS:
• ANTISEPTIC
• ANTIVIRUS
• ANTIFUNGAL
• ANTIBAKTERIAL
• ANTIPARASITICAL
• STIMULATES THE WHOLE METABOLISM
• BALANCES THE DIGESTIVE TRACT
• RESOLVES CONSTIPATION AND OPSTIPATION
• STOPS DIERHEA
• STIMULATES CELL REGENERATION
• REGULATES CHOLESTEROL LEVELS LDL ⇓ & ⇑ HDL
Short presentation about GRH in Croatian while the product only had 11 ingredients.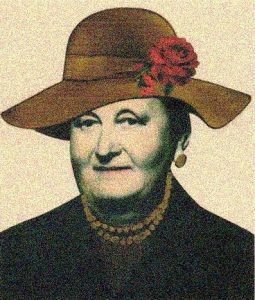 Origin of the brand name:
It was named in our grandmothers honor ROZALIJE SCHPOLLER, who owned four beehives well over 80 years ago for the needs of her family and produced several sorts of honey herself. She had a vast knowledge about medicinal herbs, which she used in tea mixes, creams, tinctures...She used them to help people with health issues as well as to heal domestic animals.
Idea of the product:
To help people solve their health issues or at least restore the balance of their RES (retikuloendotel system). Consuming the product with a specter of bio-active ingredients also offers a fine taste, although there are 18 bio active ingredients added into the meadow honey which are bitter, spicy and sour.
Achievements of GRH :
"GRANDMOTHER ROSALIE'S HONEY" was introduced and displayed on four innovation fairs from may until the end of September year 2015. and has won four gold medals. The Product has been continuously developed and upgraded, thus having 8 ingredients on the first fair, 11 on the second, 13 on the third and 14 on the fourth. Today GRH has 18 ingredients. The first and third gold medal are from a state wide level, the second one is from an international science fair and the fourth (our favorite) is from a world science fair in Iashi, Romania. Besides that, on the 25th world fair of scientific innovations the author of GRH Jovica Hardi has been granted a special award, the Grand Prix and diploma of the Institute of Genetics, Physiology and Herb Protection from the Ministry of Science, Republic of Moldavia. In the year 2017. won a gold medal for an innovative food supplement at INOVA 2017, fifth for the product ROZIMEL.